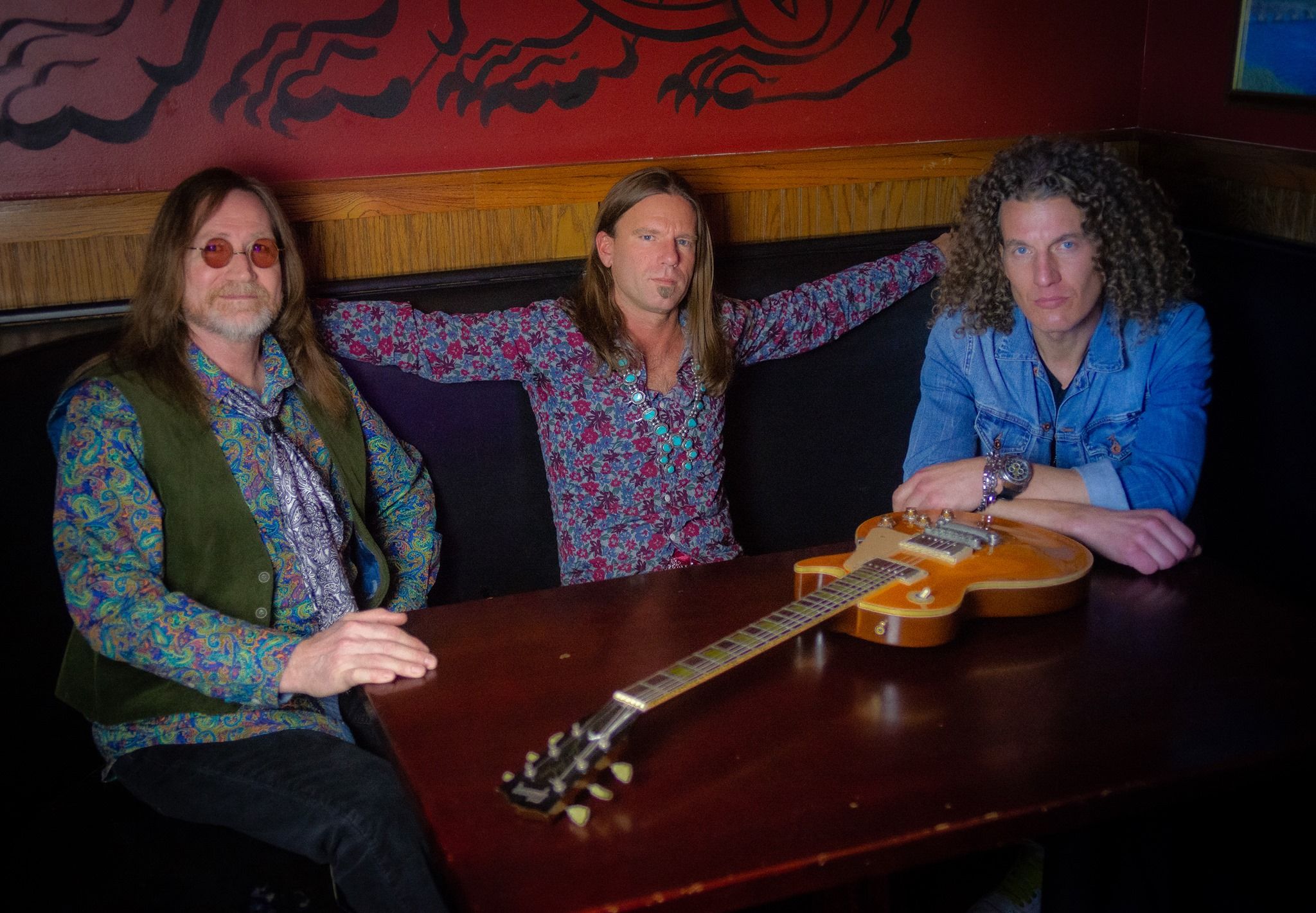 Bio:
Drawing inspiration from classic rockers of the 60's and 70's, alternative rockers of the 90's, and legendary blues icons, Nathan Bryce and Loaded Dice are putting their own stamp on the tradition of guitar driven rock.  The band delivers a classic sound with a fresh twist. 
Members Nathan Bryce (Guitar and Vocal), Dylan Halacy (Drums), and Jerry Paswaters (Bass and Vocal), have earned impressive resumes' that include touring both regionally and nationally as well as studio credits with a list of music industry icons.
In 2019 they released their debut album featuring all original music written by Nathan Bryce.  From the grungy "JJ Hector," to the soul of "Be Good," and the catchy classic rock of "Roll the Dice," they established their own sound and proved their diversity. 
This trio delivers high energy live performances mixed with an extensive library of originals, inventive covers, rock classics, and blues standards.
The band currently tours extensively throughout the Midwest and have just released their second full length album.  "Dragonfly," the new album, is now available on all platforms.  The lead single from the album, "Last Call," has received rave reviews and airplay worldwide. 
Artist Highlights:
*International Blues Challenge Regional Winner, Buffalo River Blues Society (2016) 

*Six-time International Blues Challenge Semi-Finalist (2002, '04, '06 '10, '15, '16) 

*Five-time Blues Society of the Ozarks Memphis Bound Challenge Winner, (2001, '05, '09, '14, '15)

*Ozarks Blues Society Blues Challenge Winner (2003)

*International Blues Challenge, Houston Regional Competition Finalist (2007)
Endorsements:
GetmGetm Inc. Guitar Straps
Tiki Man Guitar Pickups 
Queen City Graphix